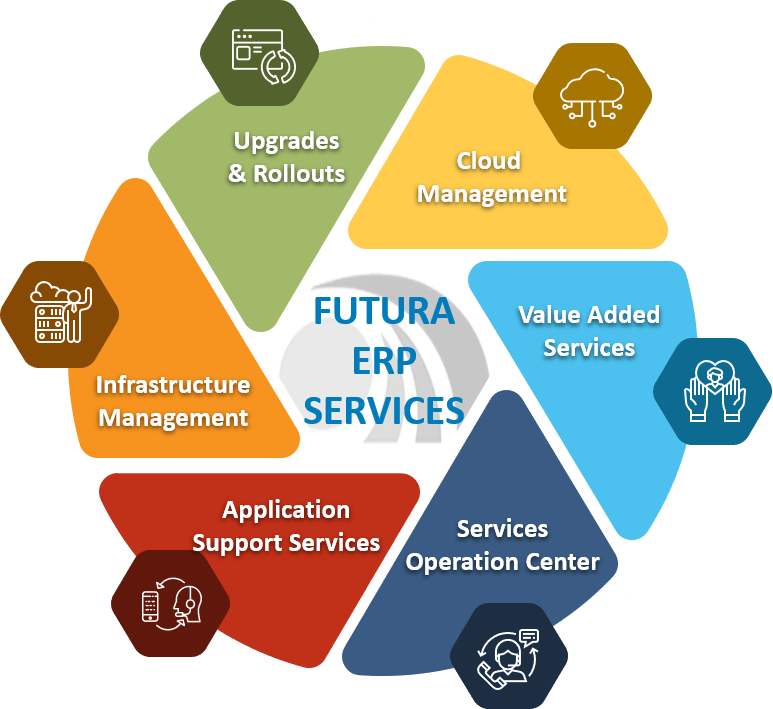 Futura strives to be a trusted advisor for our clients. The Futura ERP practice offers a unique combination of deep expertise in the SAP Supply Chain space coupled with the ability to focus on the larger picture while ensuring operational success and return on investment.
Our extensive experience comes from many years of implementing and supporting successful projects across diverse industries such as Automotive, Food & Beverage, Life Sciences, Chemical, Consumer Goods, and Packaging. Flexibility and efficiency are integral components of our service offerings, and we often collaborate with our clients to find mutually beneficial engagements.
Digitize Your Yard – Innovative SCM
Deliver products and services faster and improve customer service with visibility and control. Enhance your visibility into all yard processes and planned workloads. Optimize Resources, Planning, Execution, Yard Operations, Yard Monitoring, and Billing. SAP Yard Logistics connects your warehousing and transportation operation.
Futura helps you execute it flawlessly. Our Supply Chain Management team has extensive experience with SAP SCM, specifically with:
Yard Logistics (YL)
Extended Warehouse Management (EWM)
IoT enabled Enterprise Asset Management
Maximize asset health, improve operational safety, reduce maintenance costs and increase performance with SAP Intelligent Asset Management (SAP EAM). manage the entire asset lifecycle with real-time visibility into asset performance and powerful analytics. Empower your team to know their assets' information. Eliminate the need for human effort with our IoT enabled asset management.
Futura's Digital Services team has the experience implementing, customizing, and integrating SAP S/4 HANA EAM.
SAP Human Capital Management
Futura provides advisory and integration services for SAP HCM and SAP SuccessFactors technology. Our unique approach is designed to leverage your current investments in on-premise and cloud platforms in the most optimal way. Services we provide include
Advisory services such as process optimization and road-mapping for new HCM technologies.
Implementation of SAP HCM and SuccessFactors.
Migration from legacy to cloud or hybrid solutions.
EXPERIENCE MATTERS
Our team of experts offer solutions to fit your needs. Services and areas of focus include:
SAP Functional and Technical Consulting
SAP Development
Business Process Optimization
Blueprinting and Implementations
Updates, Enhancements and Upgrades
Project Management and Integration
Maintenance and Support
Helpdesk Services
SAP S/4 HANA and C/4 HANA
SAP EWM and WM
SAP Mobility solutions
Fiori